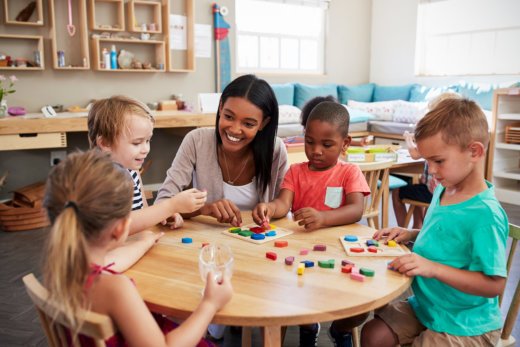 Choosing early child care and education is a big decision.
Whether you are a parent who works outside the home and requires child care or if you are a stay-at-home mom now considering a preschool for your child, you have options. You can choose between a center and an in-home child care provider.
Burruss Family Child Care, a trusted provider of child care in Redding, California, provides in-home child care and preschool experience.
The Benefits of In-Home Child Care and Preschool
We offer an in-home daycare experience where children can learn and have fun at the same time.
Some of the benefits of our in-home preschool include:
One-on-One Attention
One teacher handles a small group of children. Since they are only handling a small group, each child can be provided with the one-on-one care and attention that they need. You don't have to worry about your child getting lost among the crowd.
A Quieter Environment
Infants perhaps benefit the most from in-home child care. Our home environment is calmer and quieter, making it an ideal setting for infants. Also, due to the demand and licensing regulation ratios, we typically limit the number of infants in our care. This means that we can care for an infant one at a time, giving them the personalized care they deserve.
Learning Through Play
Children learn best through play. While we have a schedule and routine in place, we also offer fun activities that allow your children to have fun. We offer a 4 ½ wide race track for tricycles, an indoor playroom with lots of toys and learning items, an outdoor playground, and a customized saltwater swimming pool with a shallow area just for toddlers!
Cost-Efficient
The cost of child care is always a concern for parents. You may find that in-home care costs less than a typical child care center.
Overnight enrollments are accepted! Learn more about our enrollment policies here.