Mission Statement
We are dedicated to providing the highest quality of child care possible in Redding, California.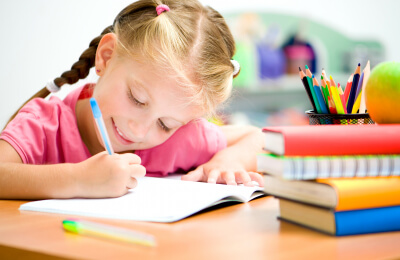 Burruss Family Child Care is an in-home child care service located in Redding, Ca. Since 2013, we have been watching over children from the ages of 1 to 12. We know that modern life carries its challenges for parents who work full time while raising a family. That is why we aim to do everything we can to make life easier for parents. From the knowledge that your child is being properly attended to on a regular basis to providing overnight stays, we aim to support the families in our local Redding community.
We know how formidable young children's experience in the world is. Their experiences during this time will strongly influence how they see the world as adults. That is why we create an immersive environment for them to indulge in their creativity, learn new things, and have fun while doing it.
And as we all know, it gets hot in Redding during the summers. That is why we spend plenty of time cooling off in the supervised pool when the temperatures rise. The pool provides a safe place for the children to stay cool, have fun, and get some exercise.
But don't take our word for it, schedule a tour and see for yourself, you'll be glad you did!
About the Owner
Joseph (Joe) and Nicole Burruss are the owners and licensees of Burruss Family Child Care. They both have Bachelor's degrees in Accountancy and Masters of Business Administration (MBA's). Joe is the primary operator of Burruss Family Child Care and also the owner of Redding Bookkeepers. Nicole works full time as the Senior Director of Finance and Child Care Operations for the Shasta YMCA and assists Joe during the evenings and weekends. Joe started in childcare by watching his sister's children as a favor. Later, his sister passed due to cancer. After taking care of four of her six children, he grew his childcare business to accommodate the needs of their newly expanded family. Over the years, his business has become one of the premier child care homes in the area. Both of the couples has a passion for children and their community.
What Makes Us Unique
An atmosphere that is home-like rather than institutional which makes every new learner's transition easy.
A customized saltwater swimming pool with a shallow area just for toddlers, and a solar heater.
A 4 1/2 foot, wide race track for tricycles that kids will love.
An outdoor drinking fountain, trampoline, play structure, and covered outdoor picnic area.
An indoor playroom with play structures, lots of toys, and learning items.
For more information about our child care home, please feel free to reach out to us today!