Mission Statement
We are dedicated to providing the highest quality of child care possible in Redding, California.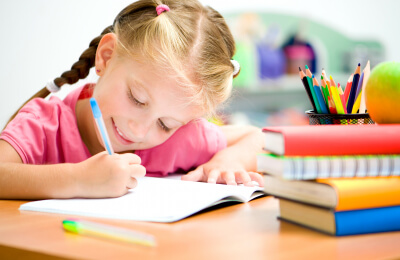 Burruss Family Child Care is a child care in Redding, California ran by a family and based in a home designed to provide a clean, safe, and structured learning environment, serving children from infancy to 12 years old since 2013. We provide customized amenities that induce fun and exploration, as well as a curriculum that addresses our students' holistic development. Our location is strategic as we are near malls, schools, and other established landmarks.
About the Owner
Joseph (Joe) and Nicole Burruss are the owners and licensees of Burruss Family Child Care. They both have Bachelor's degrees in Accountancy and Masters of Business Administration (MBA's). Joe is the primary operator of Burruss Family Child Care and also the owner of Redding Bookkeepers. Nicole works full time as the Senior Director of Finance and Child Care Operations for the Shasta YMCA and assists Joe during the evenings and weekends. Joe started in childcare by watching his sister's children as a favor. Later, his sister passed due to cancer. After taking care of four of her six children, he grew his childcare business to accommodate the needs of their newly expanded family. Over the years, his business has become one of the premier child care homes in the area. Both of the couples has a passion for children and their community.
What Makes Us Unique
An atmosphere that is home-like rather than institutional which makes every new learner's transition easy.
A customized saltwater swimming pool with a shallow area just for toddlers, and a solar heater.
A 4 1/2 foot, wide race track for tricycles that kids will love.
An outdoor drinking fountain, trampoline, play structure, and covered outdoor picnic area.
An indoor playroom with play structures, lots of toys, and learning items.
For more information about our child care home, please feel free to reach us today!