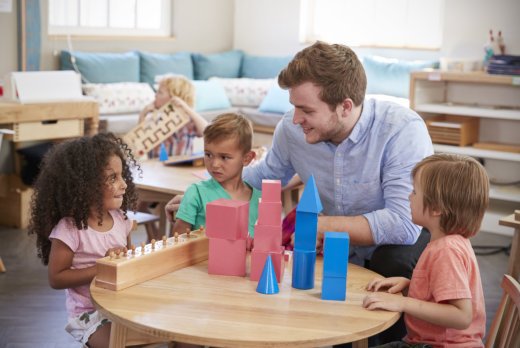 The concept of childcare has always been associated with preschools and day care centers. This has been the go-to source of care and assistance for children especially for busy parents who need to go to work every day. However, our Child Care in Redding, California is different. We provide the same care and attention to children but in a home-like setting. This means that what a child enjoys in a traditional preschool can also be experienced in our setting, only that the location is inside another home, with amenities that your child are already familiar with, and within the community that your family is already living in.
Because in-home child care providers also extend Overnight Enrollments, it offers longer services of child care. Hence, when your community has in-home child care providers, you will get to enjoy these advantages:
Familiar Providers
With in-home child care, children will be staying in a very familiar setting. The child care providers are usually families and couples who are just within your neighborhood. This means that you already know them and have built trust-based relationships with them.
Multi-age Exposure
Unlike a traditional Preschool in California, in-home child care opens their home to other children with different age brackets. This provides exposure to your child to develop social skills with someone older or younger than them.
Ideal for Evening Workers
If you're also a parent whose work needs to be performed at night, in-home child care providers also accommodate Evening Enrollments. This provides you the convenience and peace of mind knowing that your children are still in good hands with the people you trust and know.
Are you looking for a kind of school setting where After School Care is also provided? In-home child care providers can extend this kind of reliable service to children. At Burruss Family Child Care, we also extend a nurturing environment to little ones so they can learn classroom lessons such as letters, numbers, colors, and more.
If you're in need of this kind of overnight assistance, contact us.