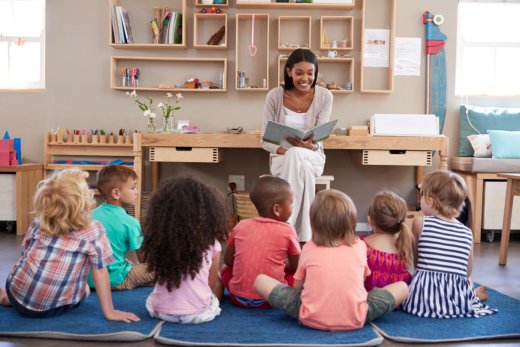 When you are looking for child care, you want to find a program that is available when you need it, convenient, and within your budget. All of those things are essential, but most importantly, you and your child need a child care program that ensures your child is learning, healthy, and safe.
Finding providers of child care in Redding, California can be challenging, whether you are a new parent, recently moved to the area, or if you do not know what options are available.
Burruss Family Child Care offers the following tips to help you get started on your child care search.
Start the Search Early
Some families don't begin their search until their baby is born – and that is often too late. As soon as you are thinking of having a baby, or while you are pregnant, you need to start the search process. Remember, a lot of good child care centers and providers may have waitlists. Searching early gives parents enough time to arrange on-site visits and to research different options.
Make an On-Site Visit
Make sure to visit the facility ahead of time. Check the surroundings and amenities they have. Is the facility clean? Do they offer age-appropriate toys and learning materials? Also, look around to see how the providers are engaging with the children. Do the teachers show a real interest in what the children have to say? When talking, do they get down to the child's eye-level? Lastly, check for a low adult-to-child ratio.
Review the Curriculum
Brains of babies and young children develop rapidly from birth to age five. During this time, learning and stimulation, as well as health and nutrition, are really important. Ask about available educational toys, age-appropriate learning materials, healthy snacks and meals, and outdoor space and activities. Accredited facilities and child care providers should have these details readily available.
Was this guide helpful? If so, please share this post so that more parents can find child care that works for them and their child!
If you are looking for daycare in Redding, child care, or preschool in California, contact us.