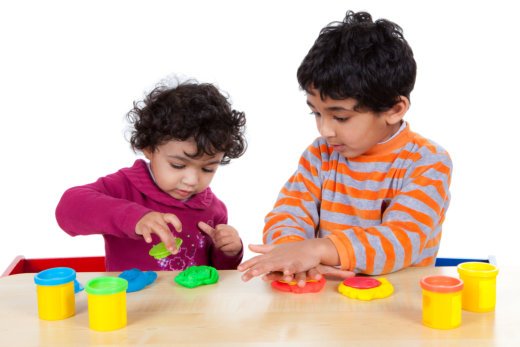 Are you constantly on the hunt for the perfect activities to enhance the overall development of your children? After many years of experience providing child care in Redding, California, we have compiled a list of activities that promote early childhood development.
For Infants
At this stage, infants are learning how to use their eyes and grab for objects. You can consider showing them objects with different shapes, sizes, and textures such as rattles, puzzle pieces, crib toys, teething toys, and squeeze toys. Although newborns can't fully grasp words and conversation, it is recommended to talk or sing to babies to introduce them to the basics of language development.
For Toddlers
Toddlers are sensory learners. So you need activities that use the 5 senses like playing with slime, bubbles and play dough. In addition, your child may begin to learn how to walk and talk. Because of these big changes, they are often full of energy and curiosity about the world around them. We highly recommend doing imaginative play with toys like stuffed animals, puppets, telephones, toy cars, and, trucks. Make sure to find a preschool that provides a fun and positive learning environment.
For Pre-schoolers
At this level, kids have to fine tune their motor skills. To do this, you can engage them in activities like arts and crafts, coloring, and even holding a pencil. Additionally, you need to teach them how to effectively express emotions, listen and follow directions, and collaborate with other kids. To further enhance your child's cognitive and communication skills, you can opt to enroll them to an after school care program.
If you are looking for in-home child care services for your kids, then Burruss Family Child Care is the right place for you!